O. Clifton Gooding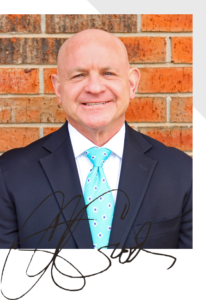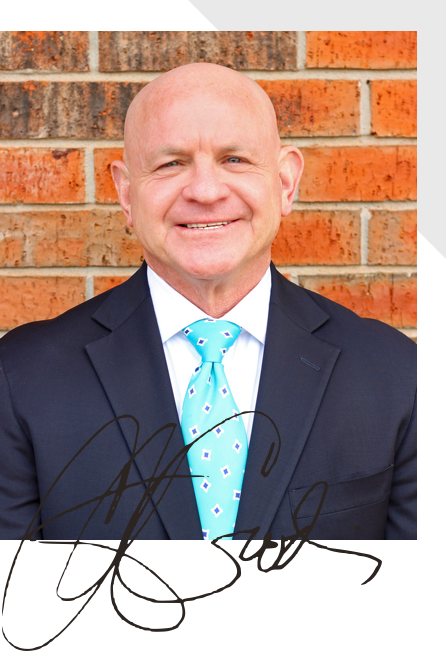 I'm Clif Gooding, and since 1983 I've helped thousands of good people struggling with serious debt problems regain their financial freedom and begin rebuilding their credit.
If you or a loved one is seeking debt relief from mounting debts because of a loss of income, credit card bills, medical bills, or any other reason. I can help. This is what I do.
I can help you stop foreclosure on your home, stop repossession of your vehicles, stop IRS tax levies and frozen bank accounts, and put a stop to; lawsuits, credit card bills, personal loan bills, utility shutoff, and other types of debt.
Remember – there is no such thing as a silly question. Don't be afraid to ask any questions you may have. I have found that people looking to file for Bankruptcy are not trying to avoid their responsibilities but rather to make a difficult situation easier.
As an Oklahoma bankruptcy attorney, I pride myself on helping community members develop strategies to survive these tough economic times. Let me help you and your family today discover what options you have to deal with your current financial situation.
Practice Areas: Bankruptcy; Bankruptcy Litigation; Bankruptcy Reorganization; Commercial Bankruptcy; Consumer Bankruptcy; Creditor Bankruptcy; Debtor Bankruptcy.
Quick Bio: Born Paris, Texas, October 8, 1959; admitted to the bar, 1983, Oklahoma; United States Supreme Court, U.S. Court of Appeals, Tenth Circuit, U.S. District Court, Western, Eastern, and Northern Districts of Oklahoma, Northern and Western Districts of Texas. Education: Oklahoma State University (BS, 1980); University of Oklahoma (JD, 1983). Phi Kappa Phi; Phi Alpha Delta; Order of the Coif. Recipient: American Jurisprudence Award in Torts and Property, 1980. Editor and Chairman, Judiciary Committee, Oklahoma Law Review, 1982-83. Lecturer, Business Law, University of Oklahoma, 1982-83. Oklahoma Democratic Party – State Secretary, 1989-1991; Member: Oklahoma County, Oklahoma and American Bar Associations. Areas of Practice: General Civil and Administrative, Banking and Bankruptcy, Insurance and Commercial Litigation.
Angela Stuteville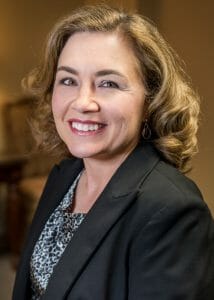 Mrs. Stuteville's practice is focused mainly on consumer bankruptcy in Oklahoma, both Chapter 7 and Chapter 13. She has over sixteen years of experience in the area of consumer bankruptcy. She uses the knowledge and compassion she has gained over the years to ease her clients' minds as they go through what is usually one of the most stressful times of their lives. Mrs. Stuteville is a graduate of the Oklahoma College of Law and is licensed to practice in the Western, Eastern, and Northern Districts of Oklahoma.
Quick Bio: Bachelor of Science from Oklahoma State University 1998, JD from University of Oklahoma College of Law 2001, Member in good standing of the Oklahoma Bar Association, Admitted to practice in the Eastern, Northern, and Western Districts of Oklahoma, over16 years experience in Bankruptcy Law, Attorney with The Gooding Law Firm since November 2008.
Mark Toffoli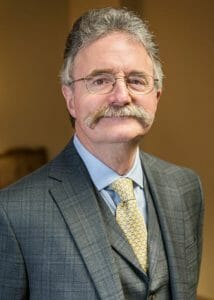 Mark joined the Firm in 2018 as an experienced lawyer representing receivers, bankruptcy trustees, and debtors/creditors in all chapters under the Bankruptcy Code. He also practices in the areas of business reorganizations, loan restructuring, and business transactions. From 1983 to 1986, Mark was a judicial law clerk to United States Bankruptcy Judge Robert L. Berry; from 1986 to 1987, he was a judicial law clerk to the United States Bankruptcy Judge Paul B. Lindsey. He was an attorney with the Office of the United States Trustee for the Western District of Oklahoma from 1987 to 1997. From 1997 to 2009, Mark was with the firm of Holbrook & Toffoli; he was with the firm of Andrews Davis from 2009 until 2018.
He has been admitted to practice in the Oklahoma Supreme Court and all Oklahoma District Courts, as well as the United States District Court for the Eastern, Northern, and Western Districts of Oklahoma, the United States Bankruptcy Court for the Eastern, Northern, and Western Districts of Oklahoma, and the United States Court of Appeals for the Tenth Circuit. He is a member of the Oklahoma County Bar Association and the Oklahoma Bar Association. Mark volunteers with Lawyers for Children and is a Montana State University Alumni Association member. Mark has received an AV Preeminent Peer Review Rating by Martindale-Hubbell. Mark is also an adjunct professor at Oklahoma City University School of Law.
Mark graduated from Montana State University in 1976 with a Bachelor of Science. He received his Juris Doctorate Degree in 1982 from Oklahoma City University School of Law.
Before entering the private practice of law, Mark worked for the Department of Justice. In order to maintain his security clearance, he was required to undergo periodic background investigations, which were conducted by F.B.I. special agents at the time. After one such investigation, the agent told Mark that in all his years of conducting background investigations, he had never encountered someone who led such a seemingly unexciting life. Having achieved the zenith concerning the mundane, Mark's security clearance was renewed in a record-setting time.